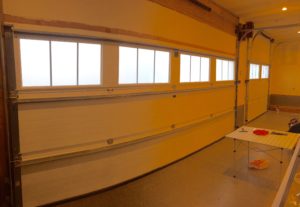 A client of ours has some sweet classic cars. He wanted to keep them safe from prying eyes in the outside world – but he didn't want to sacrifice the light in his garage. After all, what's the point of keeping nice cars in your garage if you can barely see them?
We knew just what to use – White Frost from American Standard Window Film. It's got a white matte finish that looks sleek but still offers the privacy of other window tints. Now our customer and his visitors can appreciate the cars inside the garage, but nobody outside will ever know they're there!
Call Solar Patrol at (719) 419-9525 for a free consultation if you're interested in installing privacy tint in your home.