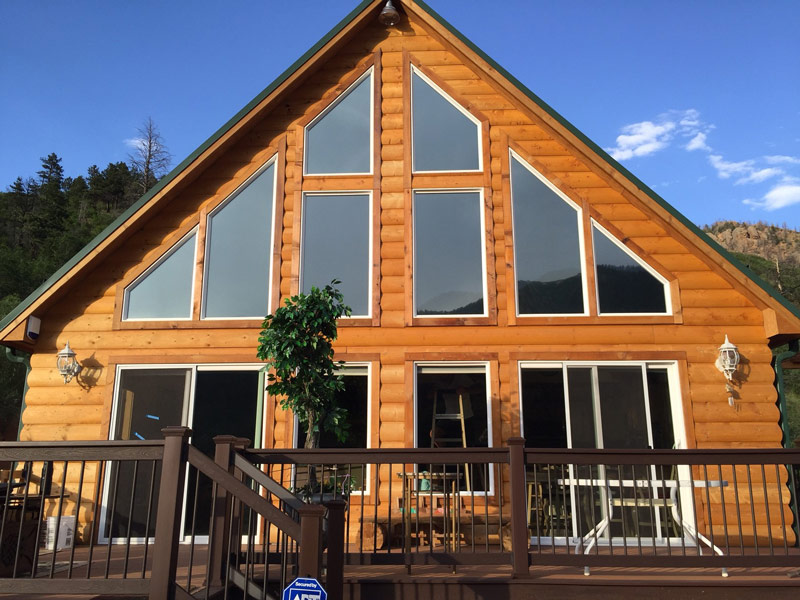 Pictured above is a recent residential window tint installation we did for a fellow Colorado Springs resident. During our initial consultation, the homeowner said they were annoyed and tired of the morning sun that would penetrate these eastern facing windows, resulting in substantial glare and heat progressing throughout the morning into the day.
The homeowner stated, "We love these large windows, but the morning sun can be too much to bare at times. The glare makes it hard to see the TV and the heat that comes in isn't that pleasant, especially in the summer."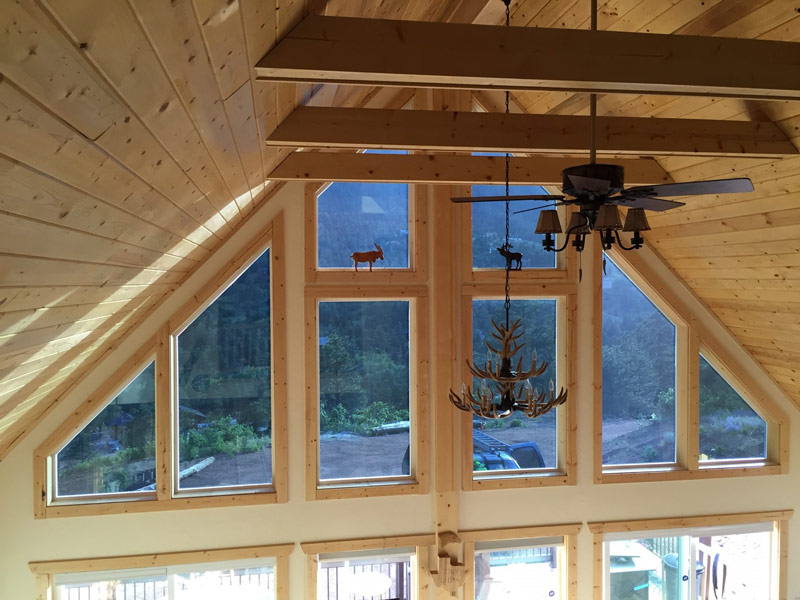 To remedy the situation we used ASWF Sky10. This film substantially reduces the amount of glare and heat transfer, yet maintains visibility. The homeowner didn't want to ruin the beautiful view that these windows provide so this window film was perfect for the job.
If you are interested in window tint for your home, give us a call at (719) 639-6839 or schedule your consultation online.