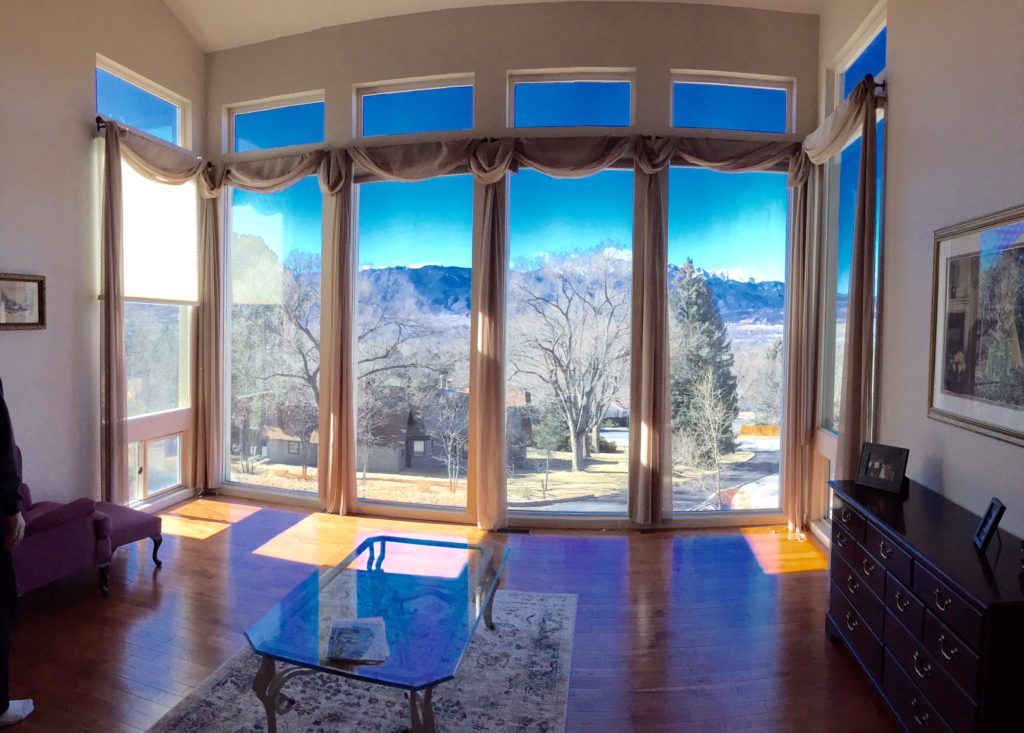 We help our clients better enjoy the natural beauty of their homes. A view like this is truly spectacular – but large windows can let in lots of unwanted heat and glare.
3M PR40 window film was perfect for the job. It reduces glare inside and out while providing ultra-low reflectivity in low light. Because of this 3M window tint's dual nature, it can keep warmth in the room during winter and maintain a cool temperature in the summer.
Interested in what 3M film like this can do to improve your home? Call Solar Patrol at (719) 419-9525 for a free consultation.