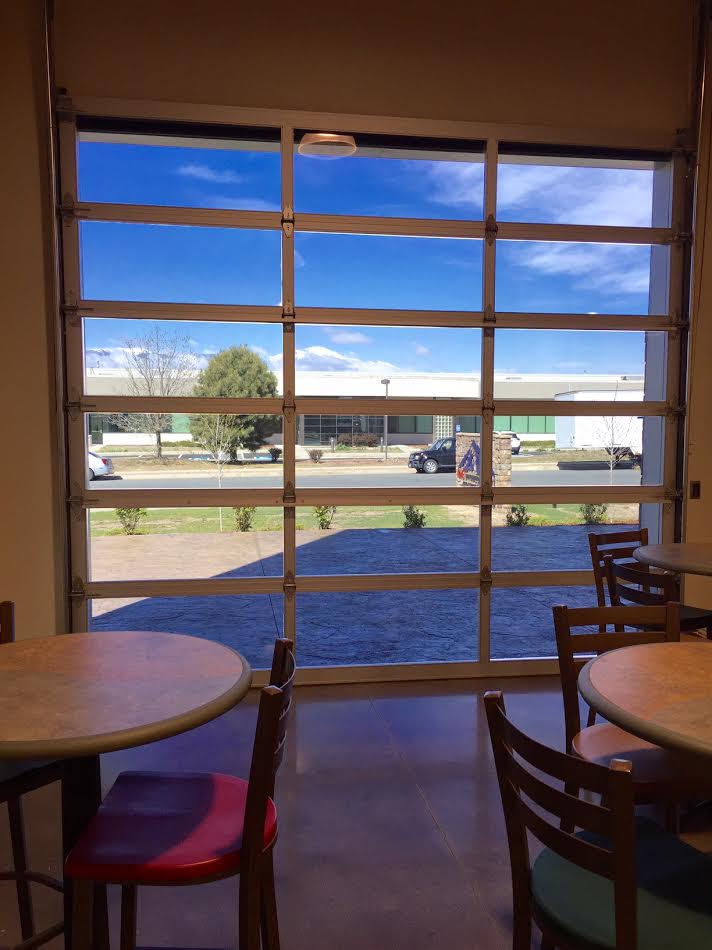 Pictured is the window tint we installed on a garage sliding door for the gathering hall at RMC Distributing.
They needed a dark film because the door was letting in far too much light, which was in turn effecting their projector presentations. They didn't want to completely block out visibility either. Therefore, we used ASWF Moonlight 5 window film for the job.
RMC Distributing was very happy with the result and now their presentations will go uninterrupted by offensive sunlight and glare from the untreated windows.
Consider Window Tint for Your Home or Business